FURTHER DEVELOPMENT
We believe the concept of Getaway has great potential and can be adapted for many purposes, whether that be for mental or physical health. Getaway was designed specifically to support students during times of overwhelm, providing them with an accessible quiet zone on campus. The opportunities are endless, and we know the premise of our experience can be used to benefit others in different scenarios.
THE EXPERIENCE
Our initial idea involved a mobile pod, in which schools/universities/colleges would implement into their campuses, allowing students to visit whenever they might need it. Mental health is a huge problem amongst youth and the unfortunate reality is that people struggle to be open about the challenges they face, but we'd like to change that. Without forcing people to do so, a 'Getaway' pod/room will provide them with a space to reflect and recharge, with no fear of judgement or general presence of others.
Our sensory gameplay, detailed with observation, movement and discovery provides the ability to take control of one's mental and physical state. Sensory seeking innovations usually cater towards a much younger audience, children or adolescents who experience sensory processing disorder or other ASD linked difficulties. The Getaway has been designed to provide a tool to young adults and has shown to make significant effects on students mental states. A safe space (inspired by multi-sensory experiences) for adults is something that could be instrumental in maintaining morale in universities and even the workplace.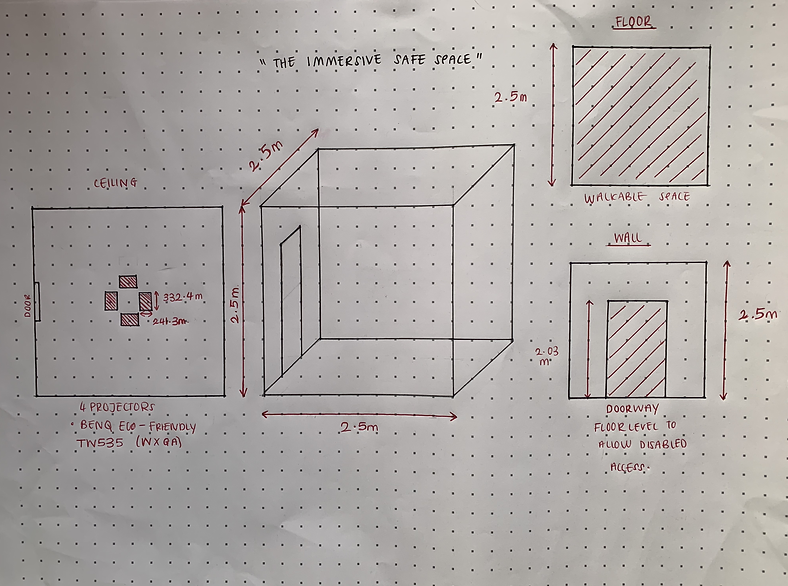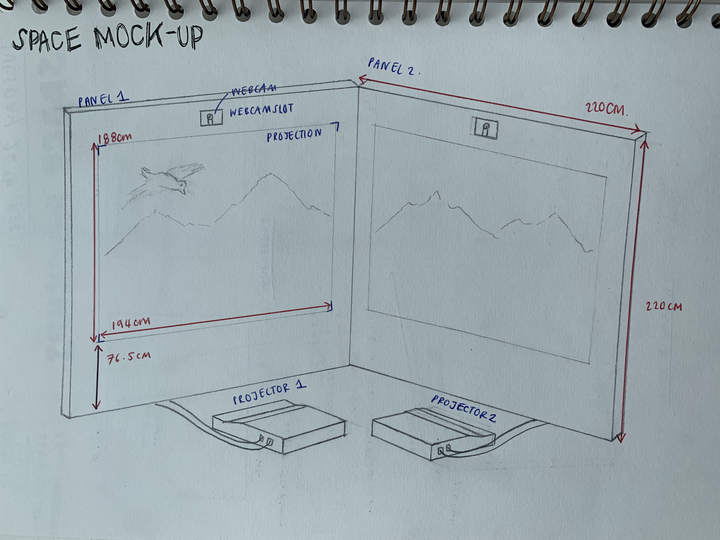 THE INTERACTION
The use of gesture itself is incredibly powerful. The experience was designed with a heavy focus on physical activity and the importance in slow controlled movement, to regulate physically as well as emotionally. The process of 'Image processing/classification' allows players to translate their physical movement into the digital world through gesture control, which encourages slow gentle movement, to release tension and relieve stress. The combination of physical movement through gesture and positive reinforcement through a gameplay response, can have great value in teaching and training. This has the potential to be applied to medical practices such as physiotherapy and rehabilitation, to improve or assist movement.
ACCESSIBILITY
Getaway aims to provide a meaningful and accessible experience to all. And so, we have planned adaptations to the structure and gameplay to ensure all users can benefit. This includes developing our program to take readings of every individuals heights, allowing us to adapt the required interaction inputs. This means that every user would be able to engage with all parts of the projected gameplay, regardless of their height or ability to stay standing. Further adaptations that will be made for those with limited mobility is providing alternative input options such as a flagged object or controller.